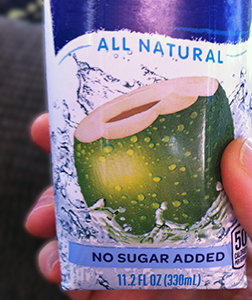 Many food products are quietly removing the word "natural" from their labels amid a wave of lawsuits that have arisen to challenge the "naturalness" of many venerable natural food and beverage products within the $40 billion natural foods industry.
Recently, Barbara's Bakery has modified their brand slogan on their cereals from "All Natural Since 1971" to read "Since 1971." As well, Naked Juice is removing "All Natural" and related claims from its packaging as part of the settlement in a class-action lawsuit for the alleged misuse of health phrases to sell products that contained GMOs and chemically processed vitamins. Naked Juice has admitted to using chemically processed vitamins, but denies that their products have GMOs in them.
Interestingly, in our world of increasingly healthy products, the Food and Drug Administration has never developed a definition of what "natural" means. Unlike "organic," the term "natural" has remained ambiguous since the early days of the natural foods industry. Natural product companies have long used the term "natural" to refer to products that have not been unduly processed and that do not contain artificial colorings, flavorings, synthetic additives, or preservatives.
In the absence of any FDA determination, lawsuits are emerging alleging "false advertising." The Wall Street Journal recently reported that over 100 such lawsuits have been filed during the last two years challenging claims made by well-known companies such as Pepperidge Farm (owned by Campbell's Soup), Ben & Jerry's (Unilever), and Kashi (Kellogg's). Some suits have been stayed pending guidance from the FDA about whether products that contain genetically modified organism can be marketed as "natural" products.
In markets where certain words or claims are worth a lot of money, as is "natural" in the U.S. natural foods market, it behooves companies with famous brands to make sure that they rigorously follow best practices and are beyond reproach. In areas where it may be difficult to know what meets regulatory expectations and what it is legal to do, it is important to get a professional opinion to avoid willfully violating a law or deceiving customers. When and if there is litigation, a Freedom to Operate Opinion can go a long way to securing innocence and stemming damages to the company and most importantly to its brand. If the credentials of a natural food brand are questioned and the products sold by the company may not be "natural," it could greatly tarnish or destroy the brand. For example, given the recent litigation surrounding Naked Juice, it may be hard to view Naked Juice as a "natural" product company going forward.
Well-intended companies may fault the FDA for not formally defining "natural," while others may admit culpability surrounding the use of synthetic nutritional additives. CEOs and Boards should take responsibility to obtain strategic advice when the company or a valuable brand is at risk. A strategic audit or a regulatory review could be instrumental in heading off problems that could destroy marketplace viability and brand equity.
The problems that concern the rise of genetically modified organisms and their increasing prevalence in once natural products within the food chain, such as soy or corn, may turn out to be insidious.  No matter what the FDA may ultimately say on the naturalness of GMOs, consumers may not be very forgiving if they are unknowingly consuming genetically modified organisms while eating products labeled "all natural."